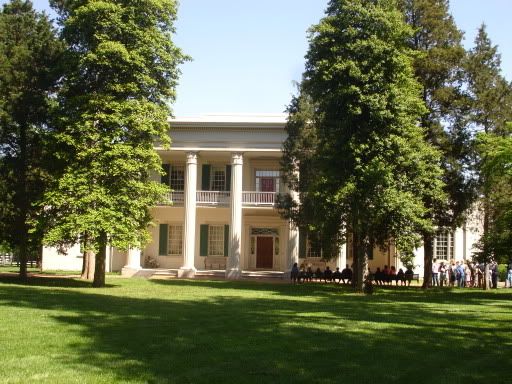 We got into Nashville safe and sound last night, and I am having a great time visiting with Johanna and Sheri. This morning we went to visit The Hermitage, President Andrew Jackson's home. 95% of the house is the original architecture and furnishings, and it is just incredible. (the grounds are as gorgeous as the house.) I had a great time. We got back to meet up with Teresa and Ronda and put the booth together, and then we headed out again. Sadly, the Country Music Hall of Fame was closed, so we went to dinner and a movie. We saw "Failure to Launch" and it was a riot... I laughed through the whole thing.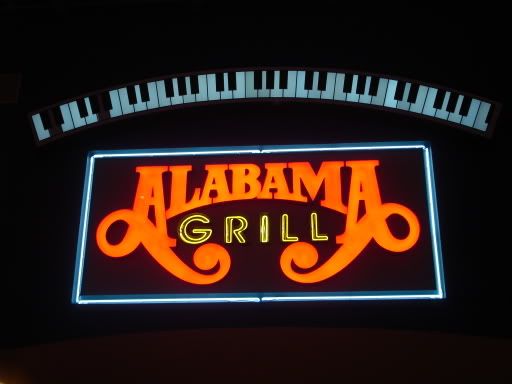 At the movie theater complex, I found the Alabama Grill. Alabama is Jack's favorite band, so I stopped in and took a bunch of pictures for him and even bought his a shirt. If I can't get the band's autograph, at least I can take pictures of their autographs! See how much I love ya, Babe... I am stalking photos and getting squished pennies made for you... :0)


Chet is having a blast at cubscout daycamp this week. I don't know if I will have any pictures of the actual camp, but I will take some shots of the things he is making and the badges he is earning. Have fun, Chet!